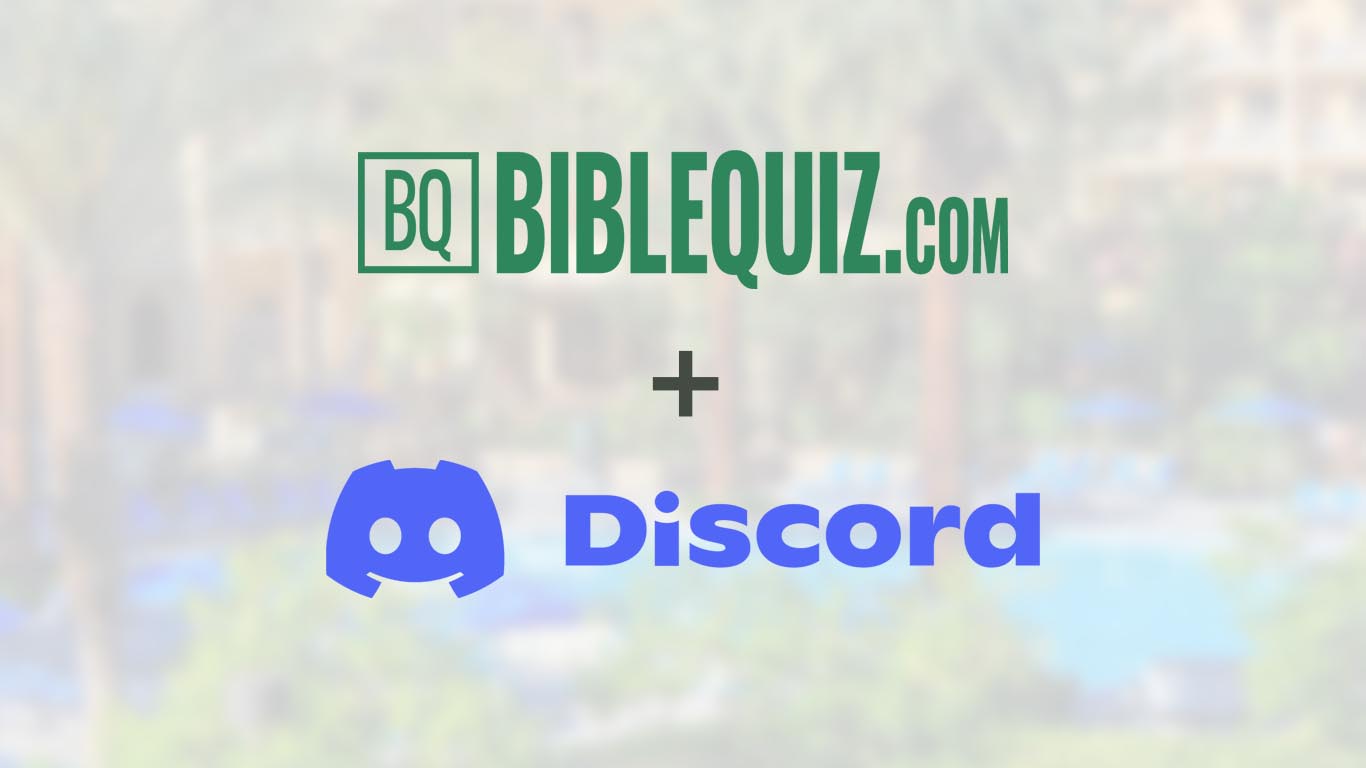 This year at National Finals, we are organizing all communication using an app called Discord.
Discord is 100% free to use on computers, phones, and tablets, and there is no advertising.
Here are just a few of the things we will be using Discord for:
General announcements, like last-minute room changes
Quoting bee and individual tournament room assignments
Scheduling officials each day
Finding rides to the airport or to a restaurant
Finding teammates for Adult Bible Quiz
Best of all, you will have complete control over what notifications you get!
Here's how you can join the Bible Quiz Nationals Discord server.
Create a Discord account
Like everything these days, you'll need an account. Here's a link to walk you through the process of setting up a free Discord account.
Join the server
Once you have your account setup, check with your coach for the Discord invite link.
Manage notifications
Discord lets you control your notifications, so you only get the notifications you want.
On desktop, click on a channel, and look for the bell icon at the top right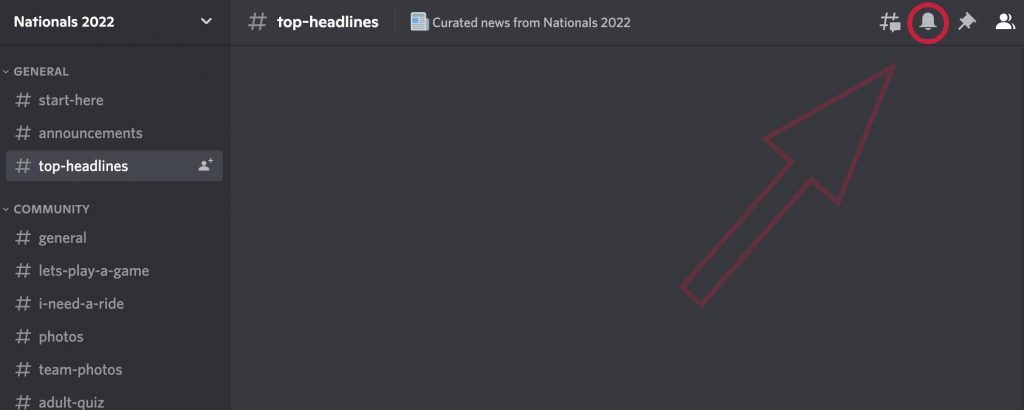 Click on the bell, and you will have an option to Mute the channel (which will stop notifications).

You can also hit "All Messages" to make sure you don't miss anything!
On mobile, press and hold the channel you want to adjust. A menu will pop up from the bottom. Tap "Notification Settings."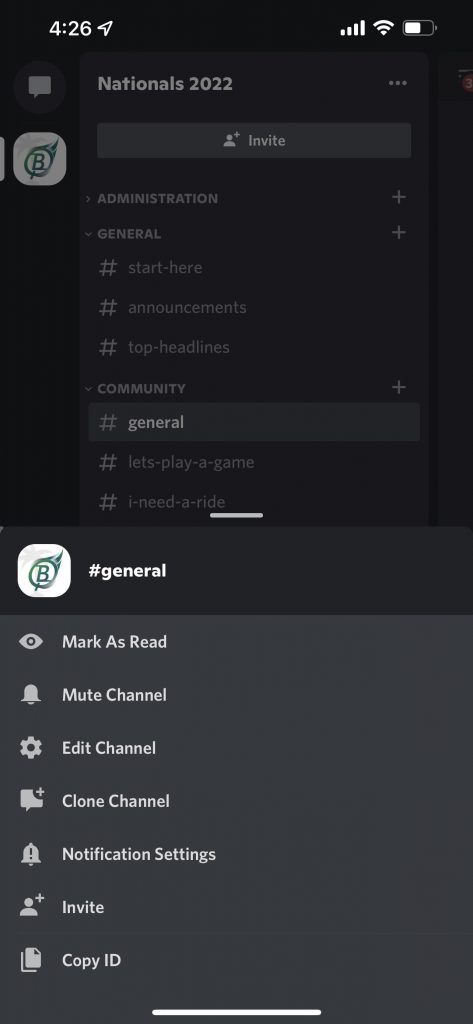 Tap the first option to select your mute settings, or All Messages to get all notifications from a channel.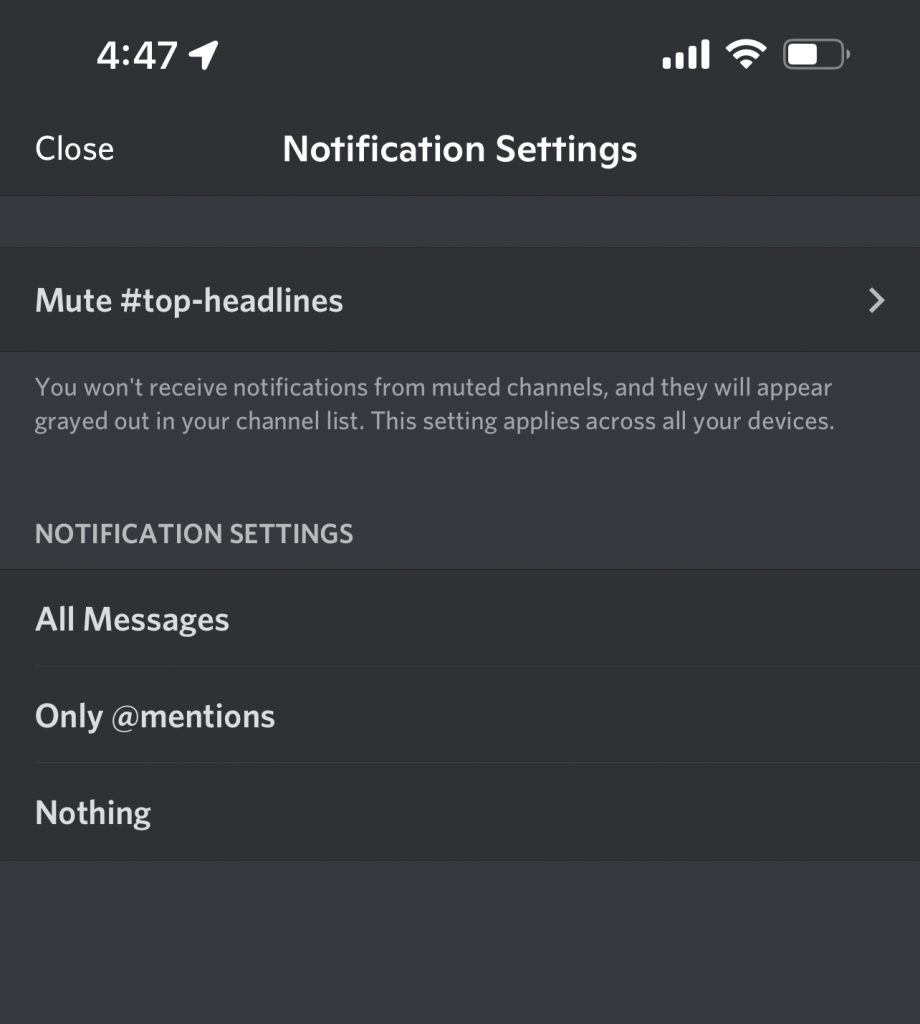 Questions?
If you're in the Discord server, go to the channel called #discord-help and post your issue, and one of the admins will help you out!